Brief facts and figures about the Toyal Group,
a world leader in aluminium materials.

Founded in 1931, we will soon be celebrating our
100th anniversary

.

The company was born in 1931 as Aluminium Sumitomo Limited under a capital tie-up between Alcan,
a Canadian company, and Sumitomo, for the purpose of fabrication and sales of aluminium foil and sheets.
In 1950, the company was renamed to its current name, Toyo Aluminium K.K.
FOUNDED

Foil business

Used in foods, pharmaceuticals, and electronic components

Powder and paste business

Used in paints, pigments for cosmetics, and 3D printers

Household and packaging business

Used in aluminium foil and paper container products

New business

Supporting our bountiful lives with such products as solar photovoltaic panels
CORE
TECHNOLOGIES

Sales/Profits (FY2023)

Sales(consolidated)

100,794million yen

Current profit (consolidated)

2,508million yen

Employees (FY2023)

Employees (consolidated)

2,607

Employees (non-consolidated)

1,523
TOYAL PROFILE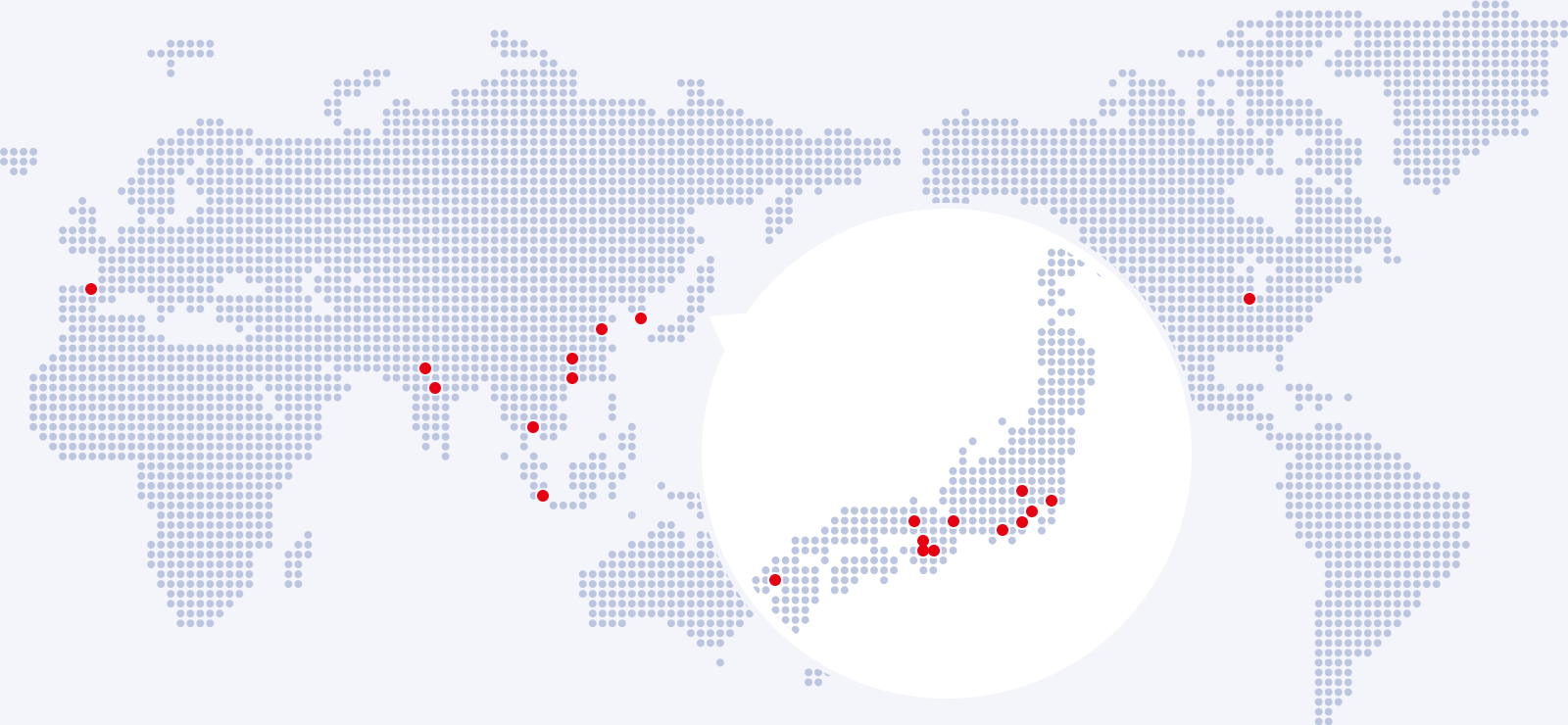 GLOBAL
NETWORK

Going beyond aluminium, grow into a manufacturer
of high-performance materials that push the envelope.
Since Toyo Aluminium was founded, it has pursued the possibilities for aluminium, and provided a broad range of value, offering everything from processed products to services.
Under our corporate slogan "Join Together to Shape the Future," we will, through imaginative product development based on our core technologies, grow into a manufacturer of high-performance materials that push the envelope and are not limited to aluminium, thereby contributing to the development of a new society.
TOYAL VISION
Learn more about Toyo AluminiumAND MORE