Etching circuit foil
Outline
Antenna circuits for high security applications
These are etched circuits developed for cards that require high levels of security, such as in e-Government, e-Passports, bank cards and credit cards.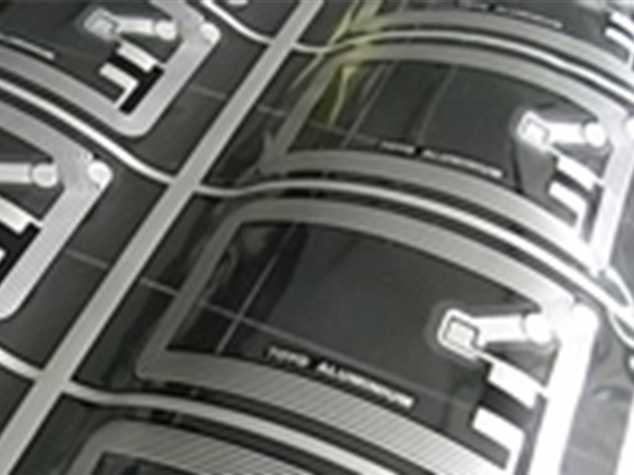 Features
The adhesiveness to the card substrate is strong, so it is difficult to remove the antenna and chip without damaging them.
Types
・EG3: Effective for mostly PVC, PET-G and paper substrates.
・TOYAL POLYCA: Effective for polycarbonate based substrates.
Peeling prevention antennas
Features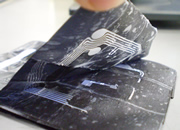 These contribute to the prevention of forgery as the structure used means that the circuits attached are destroyed if they are peeled off.
TOYAL SF
Features
High-level etching technologies have made it possible to reduce the gap where the chips are mounted to 0.08 mm.
It is possible to mount even smaller chips.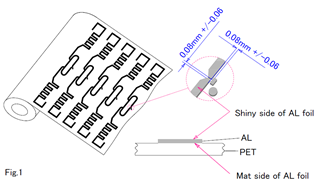 <AL Type>
Material: 1230A (AL: 99.3% or greater)
Thickness: 9 to 10 µm (Shiny side)
<Cu Type>
Thickness: 12 µm