Hairline
Outline
This is an original foil from Toyo Aluminium that has hairline processing.
A deep hairline pattern is achieved using special polishing and rolling technologies.
This creates a unique sense of high quality with shading that cannot be produced with other metals.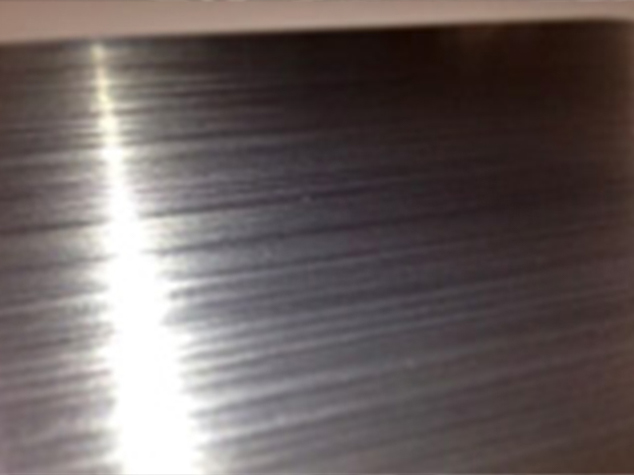 Applications
・External panels on refrigerators for household use
・Packaging for pharmaceuticals, etc.
・Pamphlets for movies, etc.
Features
・The light-shading, moistureproofing and formability of aluminium are maintained.
・The material can be used for various applications by attaching it to resin films or paper.
・A wide variety of designs can be achieved by coloring processing or the attachment of a colored film.
* Production is possible for thicknesses from 9 to 200 µm.