POWDER LAMINATED FOIL
Outline
This is a porous material that is produced by sintering aluminium foil and aluminium powder.
The use of the sintering process means that the powder will not peel away from the foil and it is also possible to change the porosity to suit the intended application.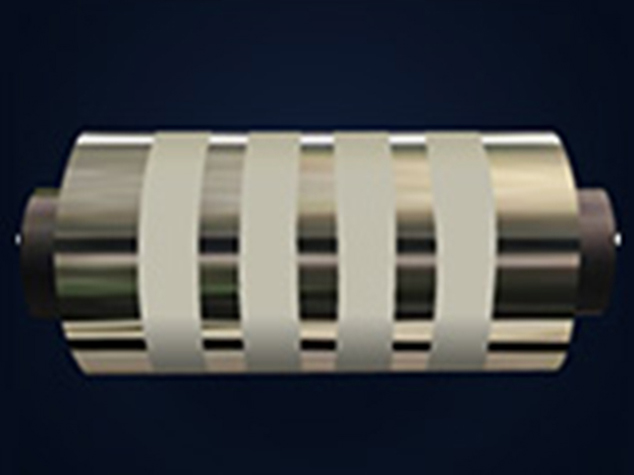 Features
By selecting the coating method, it is also possible to have the laminated sections in stripes or in some other design profile.

The variations possible are shown in the table below.
| | |
| --- | --- |
| Product width (mm) | 〜500 |
| Product length (m) | 〜500 |
| Core material thickness (μm) | 20〜1000 |
| Laminated part thickness | 30〜 |
| Powder particle diameter (μm) | 3〜% |
| Porosity – Laminated part (%) | 30〜70 |
| Aluminium purity | 〜4N |
Cross section

Surface
Applications
・Material for various electrodes
・Catalyst support