Toyal Dry™
This is a moisture-absorbing packaging material.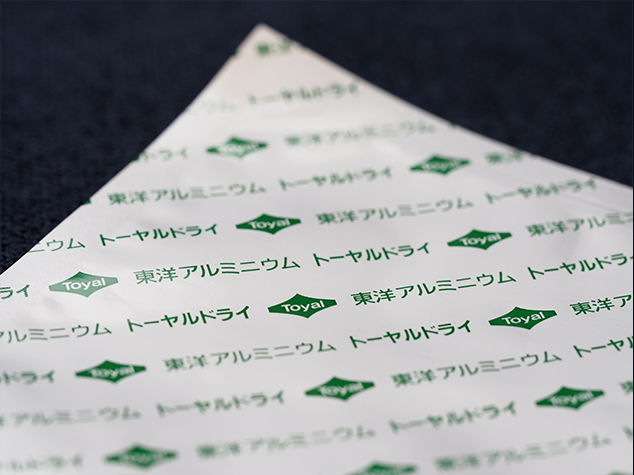 Features
・It is possible to omit the space necessary for filling with desiccating agents.
・It is possible to omit this desiccating agent and the filling process for it, so the introduction and maintenance of the equipment related to these is not necessary.
・Toyal Dry™ is a product that has the packaging material and the desiccating agent integrated into one, so there is no concern about the consumption of the desiccating agent by mistake.
Composition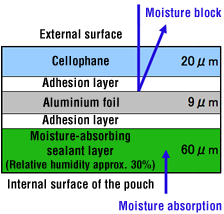 Example composition 1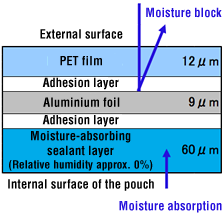 Example composition 2
Applications
・Packaging material for foodstuffs

・Packaging material for pharmaceuticals

・Suitable for tablets, etc., that break easily if they are dried too much.
・Suitable for foaming tablets and tablets that tend to discolor due to humidity.

・Packaging materials for electronic components

・Suitable for materials that are susceptible to humidity, such as electronic components.
Performance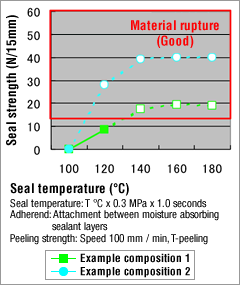 Example composition1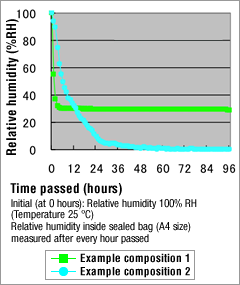 Example composition2