Dummy balls
Outline
Dummy balls
These are used as a media that conducts electricity in the barrel plating of small products. They are mainly used in the plating of the electrodes on electronic components. (See diagram below.) We have a lineup of various sizes of 0.3 mm and larger to meet customer requirements.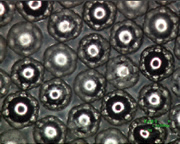 Dummy balls (Alternative name: media)
The plating of chip components using dummy balls.
Features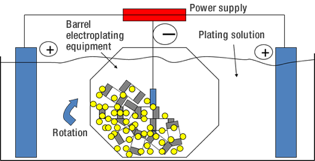 Example applications
・Chip components (Capacitors, resistors, inductors, etc.)