Milano Design Week 2018 Exhibition Announcement
Toyo Aluminium K.K. will be participating in Milan Design Week 2018, the world's largest design fair, held in Milan, Italy. The city of Milan will host exhibitions from various businesses and designers which will allow them to connect with large numbers of people. It will be Toyo Aluminium's first time appearing at this event.
The theme for the exhibition will be Colors by Reflection.
We will be presenting a display of suggested uses for CHROMASHINE®, which reveal its new potential. CHROMASHINE® is an interference color aluminum pigment that shows a different color depending on the viewing angle. At this exhibition, you will be able to enjoy the CHROMASHINE® worldview, including the collaboration with Kyoto's Kinsai craft techniques. We hope you will be able to come by our booth during your visit to the fair.



Overview
Venue:
"Materials Village 2018" Super Studio Più, via Tortona 27, Milano
Viewbox F
Schedule:
10am to 9pm, Tuesday April 17 to Saturday April 21. 10am to 6pm, Sunday April 22
Press Reviews:
3pm to 8pm, Monday April 16
Title:
Colors by Reflection
Creative partners:
Yoshino Furuichi (Yoshino Furuichi Architects), Loftwork Inc.

Profile: Yoshino Furuichi Yoshino
Furuichi is a certified architect. After obtaining her masters from Nagoya City University's graduate school in 2010, she headed a variety of architectural planning projects such as temporary housing, open innovation centers, and shared houses at Yasutaka Yoshimura Architects and at Naruse-Inokuma Architects. Since going independent in 2015,
she has been creating spaces with a wide perspective that includes the point of view of business operations.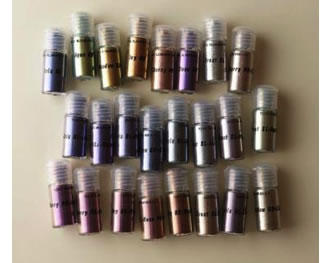 CHROMASHINE®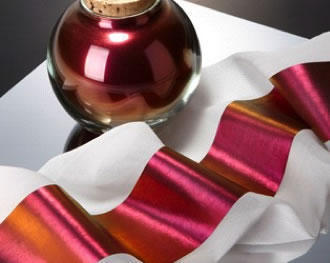 Sample exhibition products