Announcement on Participation in the UN Global Compact
Toyo Aluminium K.K. declares that it will participate in the Global Compact advocated for by the United Nations (UN), and announces that it has been registered as a participating company as of April 10, 2018.
The Toyo Aluminium Group has set forth the realization of "Create the future, I will create it" (our Action Policy), and contribution to creating a sustainable society, as our vision for CSR activities. Our participation in the UN Global Compact will contribute to building a sustainable society through responsible management as a global corporation, as well as proactive CSR activities across the Group, in line with the Ten Principles of UN Global Compact related to Human Rights, Labour, Environment, and Anti-Corruption.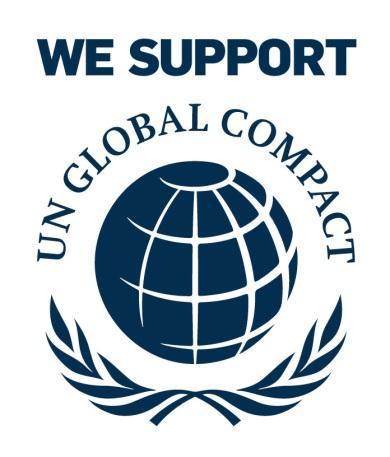 [About the UN Global Compact]
The UN Global Compact (UNGC) is a voluntary initiative for corporations and organizations to participate in the creation of a global framework to display responsible, creative leadership, thereby acting as good members of society and achieving sustainable growth.
Based on the commitment of top figures in corporations that endorse the Ten Principles, corporations and organizations that are UNGC signatories make continual efforts to protect human rights, abolish improper labor, safeguard the environment, and prevent corruption.
As of March 2018, 12,900 organizations (including roughly 10,000 corporations) in approximately 160 countries around the world have signed the UNGC and are implementing related activities.



< United Nations Global Compact: The Ten Principles >


 United Nations Global Compact: The Ten Principles 
Source: Global Compact Network Japan http://ungcjn.org/gc/principles/index.html
・Toyo Aluminium Group CSR Report http://www.toyal.co.jp/eco/report_dl.html