Water-repellant packaging material – TOYAL LOTUS®
TOYAL LOTUS® is a packaging material with a ground-breaking water-repellency function produced using the technologies built up at Toyo Aluminium over the years in easy-peel materials and the latest nanotechnologies.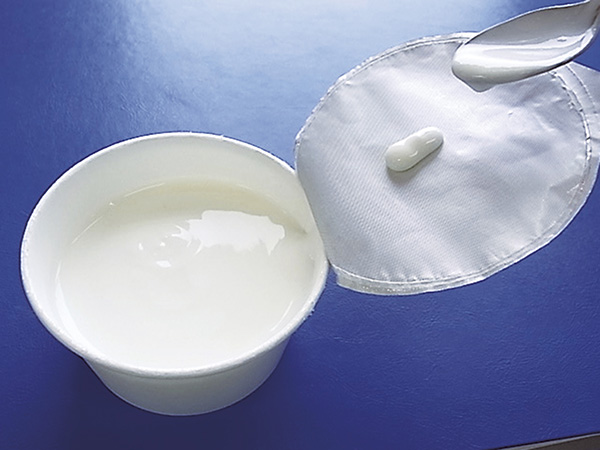 Features
・Packaging material with water-repellency function.
(Note) The water-repellency effect may vary depending upon the viscosity of the contents.

・Safety has been considered.

| | |
| --- | --- |
| ・Ministry of Health and Welfare Notification No. 370 (Specifications and Standards for Food, Food Additives, Etc.) | Compliant |
| ・Ministry of Health and Welfare Ordinance No. 52 (Ministerial Ordinance on Milk and Milk products Concerning Compositional Standards, etc.) | Compliant |
| ・Japan Hygienic Olefin And Styrene Plastics Association Voluntary Standards | Compliant |

・In various physical property tests, the performance was found to be approximately equivalent to that of items formed generally.
(Seal strength, sealing strength, transportation tests – Toyo Aluminium test results)
・By solving the problem of the attachment of the contents, there is improved ease of handling of the packaging materials when opening or disposing of them and there is also a reduced volume of waste.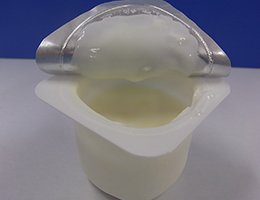 Conventional products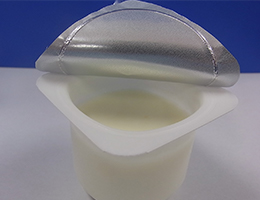 TOYAL LOTUS®
Structure
・The representative structures of TOYAL LOTUS® (Easy peel lid material)
Hot melt type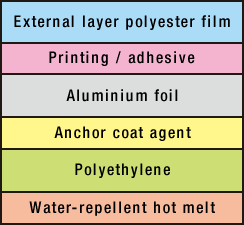 External layer polyester film