Message from the President
We aim to provide products and services that always inspire customers, prove useful for society, and are environmentally friendly.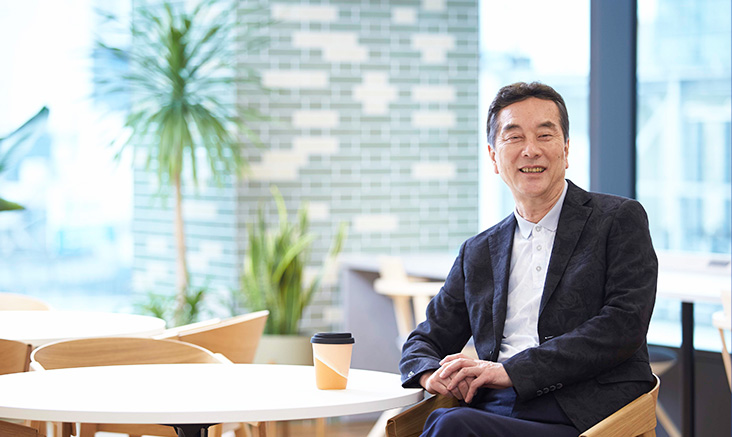 Since our company's founding 90 years ago, we at the Toyal Group have sought out the potential of functional and design applications for aluminium. We have contributed to society through the development of a wide range of environmentally friendly products that are beneficial to society, from aluminium foil used as packaging material for food, medical products, and electronic components as well as powder and paste products used as paint pigments and high-performance material, to daily essentials and photovoltaic components.
In the course of our journey, the Toyal Group has gone beyond aluminium to develop eco-friendly products such as molded pulp containers, and in addition to raw materials, we have expanded from processed products to service offerings, growing into a manufacturer that has expanded our business not only in Japan, but globally in Europe, the US, China, and several Asian countries.
Additionally, in our CSR initiatives, we are engaging in co-creation with society and our customers. This co-creation includes the development and sales of products that can contribute to SDGs using our proprietary core technology, the reduction of CO2 emissions in our business activities, and measures as well as environmental improvements that will allow human resources from diverse backgrounds to work together and reach their full potential.
With the idea that "the future is the product of dreams (what we want to be) x development capabilities x design," we will set a date for our dreams and then engage in business activities. From now on, we will use the development capabilities that make use of our proprietary core technology as a source of growth, and under our course of action of "Create the future; I will create it," we will respond to the demands of our customers and contribute to the development of a new society.
*The Toyal Group considers its employees to be valuable resources. Therefore, they are described as "human resources."
President and Representative Director, COO
Kaoru Kusumoto