From Each Department
(Affiliation and job title are as of July 2020)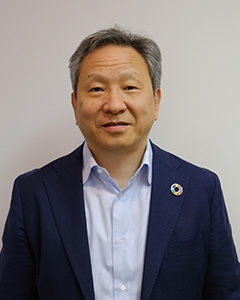 Foil Headquarters
Managing Executive officer
Katsumoto Tanaka
We at the Foil Headquarters will utilize our company's unique technological capabilities, while centering ourselves around the philosophy of SDGs, to help realize a sustainable society, in order to secure the prosperity of future generations.
The Foil Headquarters will continue its work on the advancement of reductions in CO2 emissions and clean energy practices through exterior materials and cathode materials for lithium-ion batteries, the elimination of food waste through ultra-water resistant, and ultra-oil resistant packaging materials (Toyal Lotus®, Toyal・Ultra Lotus®), and the promotion of health and welfare with aluminium foil for PCR testing and medicine packaging materials that prevent accidental ingestion by children but are easily opened by seniors (child-resistant and senior friendly (CRSF) packaging).
Furthermore, at the production level, we will reduce our energy consumption through efforts such as the introduction of rolling oil recovery devices, and help to realize a recycling society via VOC processing devices.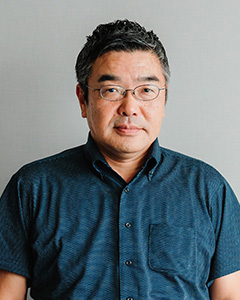 Powder & Paste Headquarters
Senior Managing Executive Officer
Jun Kusui
The Powder & Paste Headquarters will conduct technological development, manufacturing, and sales with a constant focus on SDGs. We will pursue our business endeavors with a particular focus on revolutionary technology, preservation of the environment, and mitigating climate change. We will utilize Toyo's unique technologies in order to advance the development and practical application of products such as aluminium flakes that can even be safely used in water-based paints (paints that do not contaminate the atmosphere), aluminium flakes for use in inks that do not utilize aromatic components (which pollute the water), and AlN (aluminium nitride) ceramics that are optimized for use as heat radiating materials due to their incredibly high thermal conductivity. This also applies to aluminium alloy powders optimal for use in 3-D printers, which are one of the most talked-about and revolutionary technologies of our time, and ALSOLAR® paste containing aluminium powder, as a material that increases the efficiency of solar cells.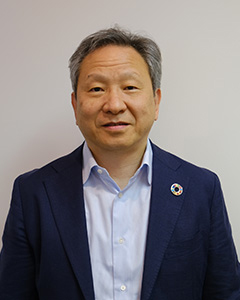 Household Products Headquarters
Managing Executive Officer
President and Representative Director of Toyo Aluminium Ekco Products Co., Ltd.
Masaki Yamaguchi
The Household Products Headquarters will be incorporating the managerial goals of SDGs, and continue designing products that not only provide usefulness and comfort, but also consider the entire product life cycle from the time they are created to the end of their life in order to help realize a sustainable society. We are also working on the development of materials with consideration of issues such as global warming and the pollution of our oceans, and to transition to materials that are superior to the current ones.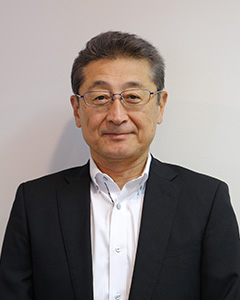 Toyo Tokai Aluminium Hanbai K.K.
President and Representative Director of Toyo Tokai Aluminium Hanbai K.K.
Masahiro Aoki
As a member company of the Toyo Group, Toyo Tokai Aluminium Hanbai K.K., and its entire staff, will strive to become a company that can contribute to the fulfillment of SDGs goals, and endeavor to create value that helps alleviate the problems facing the world, primarily through CSR work in collaboration with our stakeholders.