The Toyo Aluminium Group agrees with the SDGs (Sustainable Development Goals) and to working toward them based on an understanding of their background, and is making efforts to achieve them. Through our corporate activities, we aim to contribute to a sustainable society and improve our corporate value.
SDGs
In September 2015, all UN members (193 countries) adopted Agenda 2030 with a view to eliminating extreme poverty, inequality, and injustice while protecting the globe over the next 15 years with an eye to forging a brighter future. Agenda 2030 is a set of goals known as the Sustainable Development Goals (SDGs). The SDGs consist of 17 goals and 169 targets on the issues covered but yet to be fully addressed by the Millennium Development Goals as well as worsening environmental problems and other issues discussed at Rio+20. The SDGs challenge countries across the globe to create a world where no one is left behind.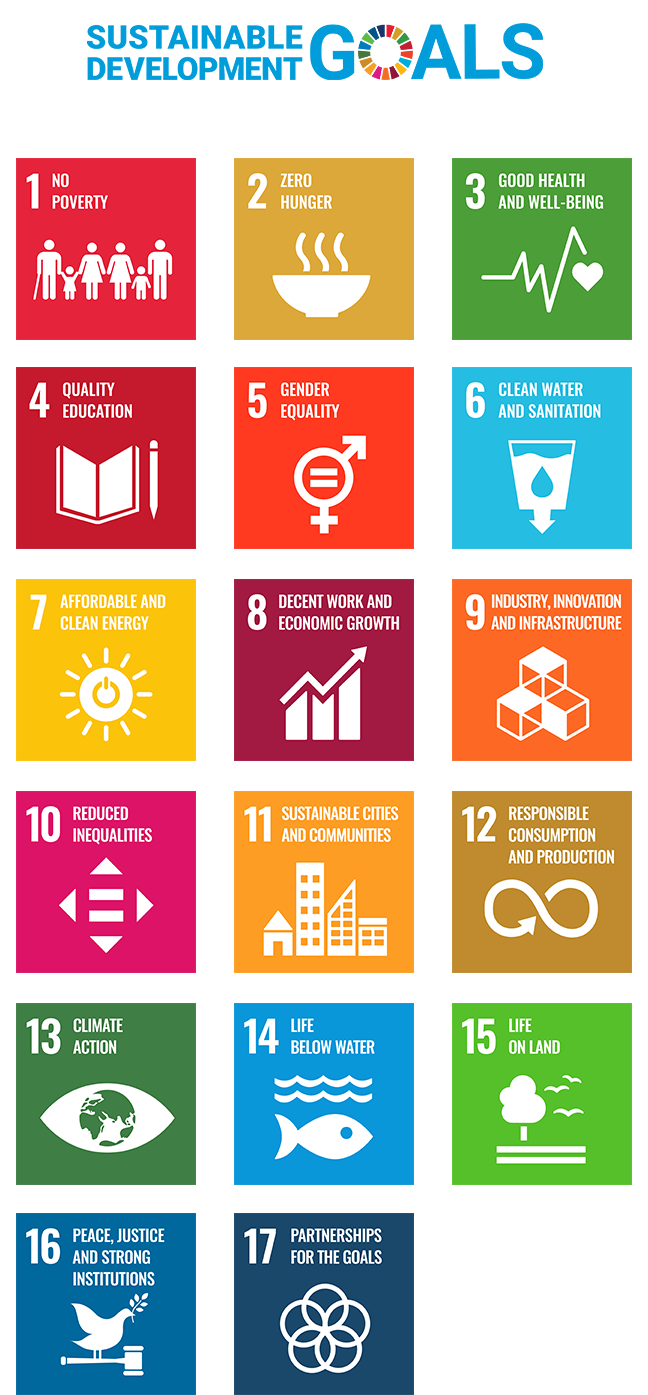 At the Toyal Group, we use the SDG Compass to manage our CSR initiatives with an eye to aligning our business operations and CSR initiatives with the SDGs as well as to measure and monitor our contribution to achieving the SDGs.
The CSR Promotion Office serves an administrative function for implementing CSR initiatives under the supervision of a managing executive officer in charge. On top of that, a CSR promotion team has been organized to serve a cross-sectoral function for the Toyal Group. Designed to help employees develop a sense of ownership for CSR initiatives, the CSR promotion team plays a central role in our CSR initiatives.
CSR Management based on the SDG Compass The team is made up of the best and brightest from each department, who is tasked with promoting CSR initiatives by sharing information on them with their department.
SDG Compass
The SDG Compass is a guide that presents five steps for companies to maximize their contribution to the SDGs as shown in the diagram on the right.
The beginning of the SDG Compass notes, "The SDG Compass explains how the SDGs affect your business – offering you the tools and knowledge to put sustainability at the heart of your strategy." The Toyal Group sees the importance of this tool and is dedicated to making the best use of it in its CSR initiatives.